Free Event: Limited Edition Book Launch and Signing with Mark Vitaris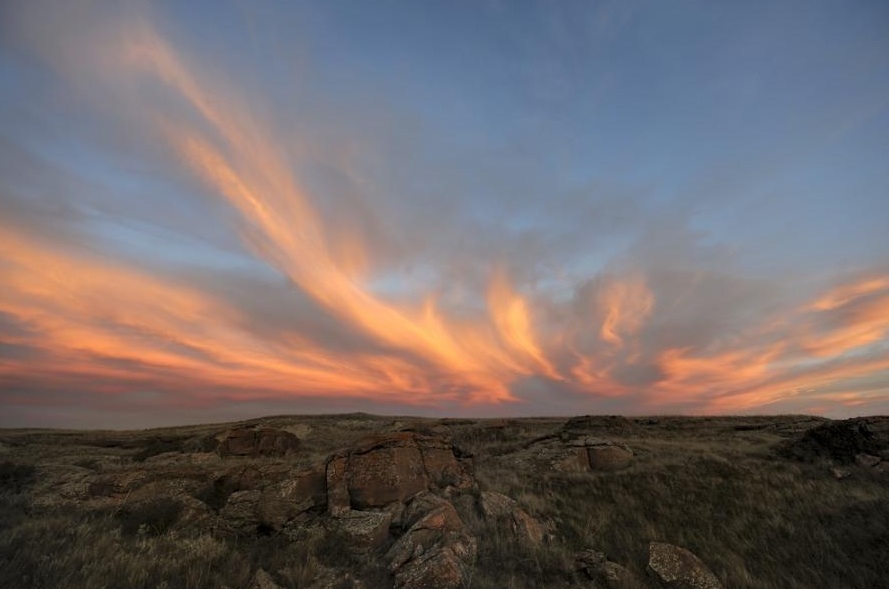 Dance of Fire, Milk River Natural Area
Clouds race east, riding the wind over sweet grass and lichen rock
Into the earth's shadow. While the Sun smoulders beneath the line of earth and sky
Igniting the Dance of Fire.
Saturday February 15, 2014
12:00pm to 4:00pm
Location: 802 11th Ave SW Calgary, AB

Join us at The Camera Store for the book launch and signing of:
Limited Edition A Land Beyond The River – Photography and Verse By Mark Vitaris.
Limited Edition of 24 copies $400.00 each
25 Photographs and accompanying verse on the Milk River country of Southern Alberta and Northern Montana.
Printed on 13 x 12" Moab Entrada Rag Bright Paper
Moab Digital Leather Book and Slipcase.
Mark will also be exhibiting his work from aLand Beyond The River at the Southern Alberta Jubilee Auditorium:
Exhibit runs from Feb. 13th, 2014 – May 28th, 2014.
The opening receiption is on Feb. 13th, 2014 from 7-9PM
Artist Talk on Feb. 18th, 2014 from 7-9PM
Lower Lobby Gallery 1415 – 14th Ave NW
Open weekdays 8:30am-4:30pm, during performances or by appointment.

View more work by Mark Vitaris at markvitaris.com